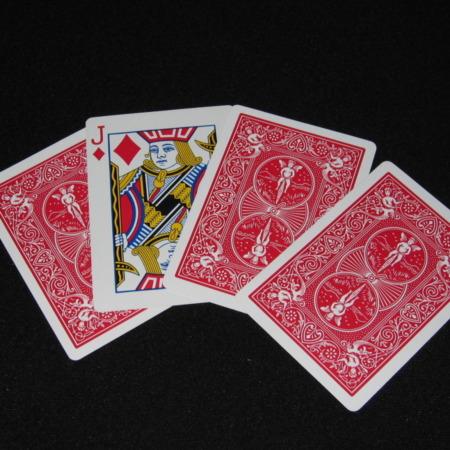 Cleaner than B'Wave or Parade of Kings

The effect of asking for any suit to be named and having it be the only reversed and/or odd card is very popular and there are many methods and routines. For my money this is by far the cleanest and simplest. There are only 4 cards, no flaps or rough-and smooth and you can show the backs and fronts of the other 3 cards to all be non-Jacks (in this case).

If you start with an Elmsley count you are even cleaner. This is just a wonderful quickie that leaves them very perplexed!
Click here for more information.