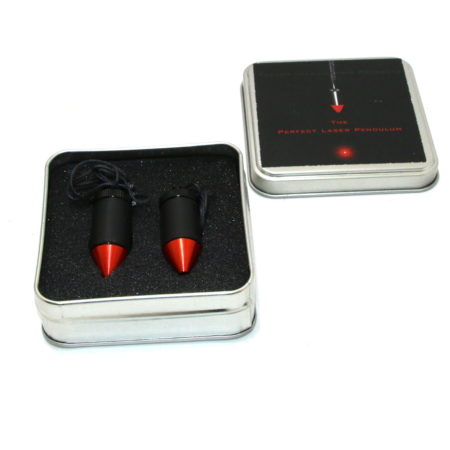 The Perfect Laser Pendulum allows you to take a classic tool used by mentalists and magicians for hundreds of years to the next level, allowing you to use your favorite pendulum routines to the stage or grab attention from across the room by making your routines more visible.
If you've never used a pendulum before you're probably thinking this is not for me. But when you just start playing with one you quickly realize it IS for you. The addition of the laser takes this to a whole new level. Not only is it much easier to see, but it is just more fun. It also comes with a 32 page e-book filled with all sorts of clever ideas. This is certainly a winner from Taylor Imagineering!
Click here for more information.