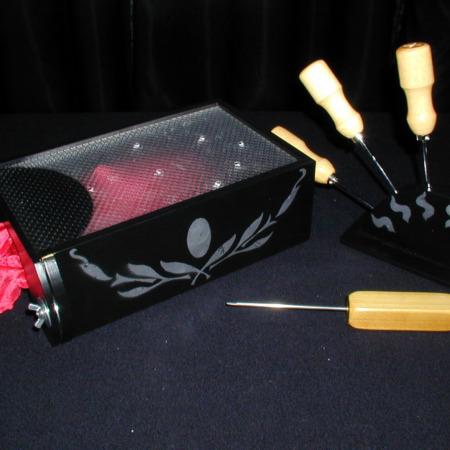 This looks very real!

If you look at the photos of this effect it should look very realistic to you. The picks are nearly all ungaffed and it really looks like you are sticking them straight through your hand.

A clever optical illusion is played on the audience and I use this as a warm-up for Death Trap so it has even more impact.
Click here for more information.