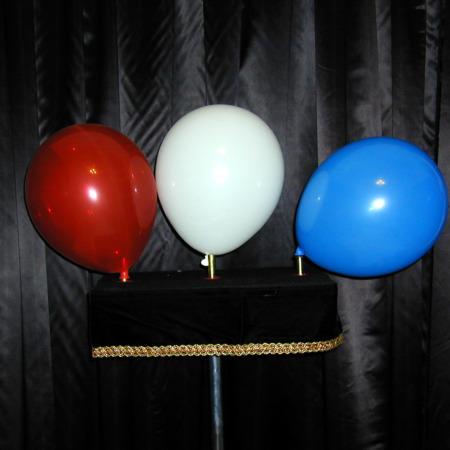 Once you get the knack – a sheer dream!

Ok, so I held off reviewing this for about a year – the reason is that although this effect is very well made, I could not get it to work consistently. So whenever I pulled it out, I worked on one more piece, and with the diligent support of George Robinson, I can now finally make this work 100% of the time.

When you spend over $2000 for a balloon table, it should just work – it should not take a knack. The good news is that since George has taken over the Collector's Workshop line he is slowly but surely fixing the design flaws that show up every now and then in some of these effects. So when the new versions of these are ready, I'm sure they will have all the trimmings to ensure that they work everytime without any hassles.

I would have given this 5 stars if it wasn't for the fact that it took me so long before I acquired the knack. But I really love this effect. It starts of pretty similar to many other balloon tables out there: they choose the red balloon, it deflates, the choose the blue balloon it blows away, but finally when they choose the white balloon there chosen card appears as the balloon bursts.

But that is not the end of the effect – so you've found the card in the balloon big deal … next you hear a full brass band playing the Star Bangled Banner, then the flags and Applause banner pop up, and finally a burst of air and streamers and confetti shower the place. Now you can take your well earned bow!
Click here for more information.