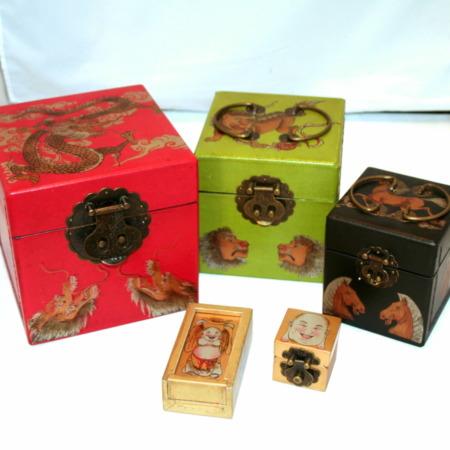 Beautiful and Different Boxes

One of the problems I have with some of the fine nest of boxes out there is that they look like something that just Magician's would own. Well these boxes look like something from World Market – in fact I have a domino box that I actually bought from World Market that has the same design (sadly I could not find these boxes at World Market!).

So now you can do a wonderful version of the Nest of Boxes, using boxes that really could have been bought from a real store. This makes it all the more mystifying.

These boxes really are wondeful looking, and they work like a dream. They are also very well priced based on the prices that other sets of boxes seem to be fetching.

I must say how impressed I have been with the quality of the new Oriental line from Fantasma Magic – they may be known for their beginner's line of magic, but these new items are a joy to behold and suited to the most demanding of professionals.

Highly Recommended!
Click here for more information.