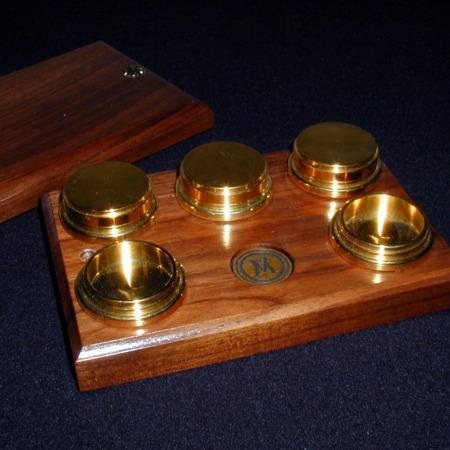 Very Beautiful Set of Coin Boxes

If you're into coin magic you can't go far wrong than with these beautiful, heavy gold plated set from Viking Magic. George Robinson did a wonderful job in creating these. Only 50 were made I believe.

Add a touch of class to your coin act!

Click here for more information.