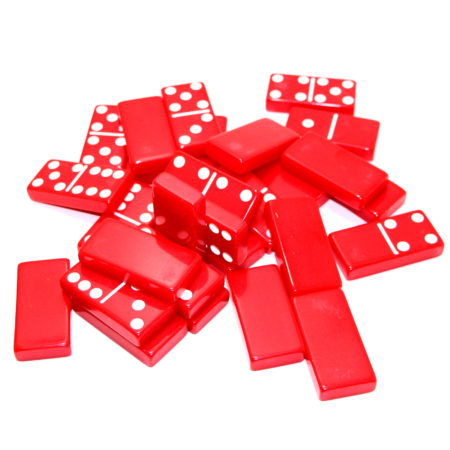 A beautiful set of dominoes were custom created for Victor and Marcelo Contento by a real Domino manufacturer in 1998 to showcase this effect by Kirk Charles.  A standard set of dominoes is displayed and a prediction is made.  The dominoes are placed into the velvet bag, shaken and spilled on the table.  All the face down dominoes are removed.  The remaining face up dominoes are collected, placed in the bag and the process is repeated until just one domino remains – it always matches the prediction – which can be different for repeat performances.
I love this easy to do effect and it has been unavailable for almost twenty years and these dominoes will last a lifetime.  They also match the other domino effect put out by Victor and Marcelo: Crazy Dominoes.
Click here for more information.