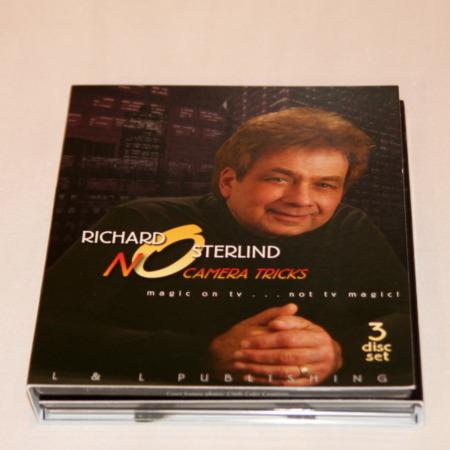 Richard Osterlind Keeps Getting Better!

I'm a big fan of $link(nd=osterlind,Richard Osterlind). However, I must admit to thinking that after the $link(nd=gallery&keywords=dvd-osterlind,11 other DVD's) I have of his that there would be a lot of repetition in this offering. How wrong could I be! Not only is there plenty of new material on these DVD's the performances are amazing!

I was totally on the edge of my seat for the Rubiks cube demonstration and was cheering at the end. VooDoo had me scrambling to buy two $link(2750,Viking Card boxes) and chilled me to the bone! Pegasus Page totally fooled me! Dracual/Errata is just beautiful, the list goes on and on. Time and time again when you think you have seen all Richard has to offer, you find he has plenty more in the wings.

You will not find better magic on TV than Richard Osterlind – No Camera Tricks, this truly is how magic should be peformed on TV. When will you have your own series Richard as I'm sure it would be a huge success!

Highly Recommended!
Click here for more information.