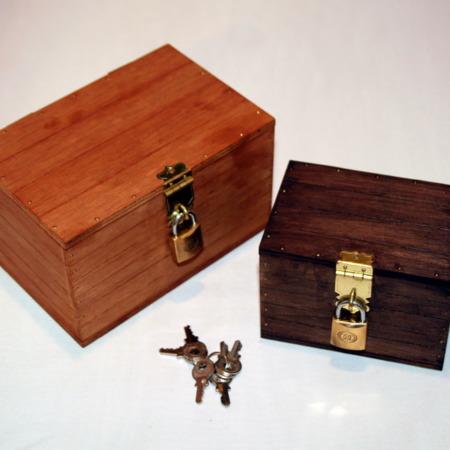 Very Clever and Practical

I have lots of $link(nd=gallery&keywords=nest.of.box&chunk=100, nest of boxes) but I rarely get to use them as they are large, require some set-up or have certain angle issues. These boxes are small enough to take with you and the mechanism is clean and very clever.

What I particularly like is that you can show the boxes all around and even give them to someone to handle before you have made the load – so there is nothing sticking out waiting for a load. You could show the boxes, hand them to a spectator to make sure the lock is tight, then place them in a bag and in the process of placing them in a bag you could slip the load in all without anyone being the wiser.

Although these might not be my $link(3314,prettiest nest of boxes), they are probably the most practical.

Highly Recommended.


Click here for more information.