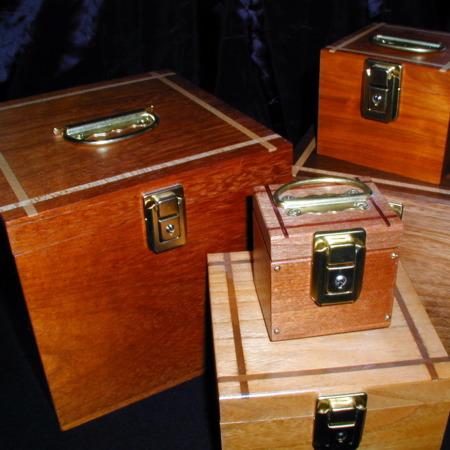 Mel the Master Woodworker!

Mel Babcock has got to be one of the finest wood guys in the business today. Everything I have of his is just beautiful! This newly produced set of five nest of boxes is no exception. A wonderfully, simple but effective method so you can concentrate all your effort on the presentation.

The boxes are made of select exotic woods: Jatoba, Walnut, Elm, Bloodwood, Sepele – only 25 sets will be made. If you can get one today!
Click here for more information.