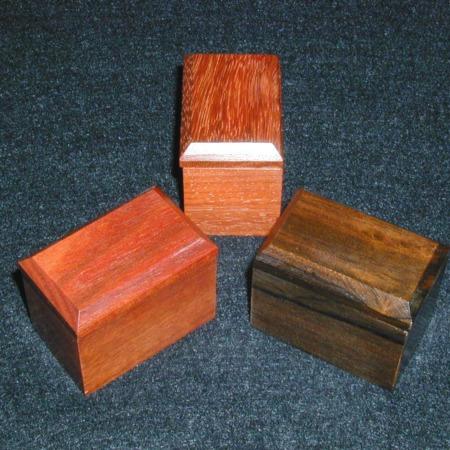 One of my all time favorites!

The John Kennedy Mystery Box has got to be one of the most convincing and impressive signed card effects ever. Quite simply the effect is exactly this: a small box is placed on the table in front of the specator then they choose and sign any card, and it is shuffled back into the pack. The peformer attempts to find their card behind his back and he announces he has found it and that now it is in the box that has been in front of the spectator all this time. They open the box and see a single card folded in the box. This card is tipped onto the specator's hands – and the performers hands are clean and the box is empty. It is their card with their signature. So beautiful is this trick that I bought all 3 exotic wood versions: Ziricote, Paduk, Bloodwood!
Click here for more information.