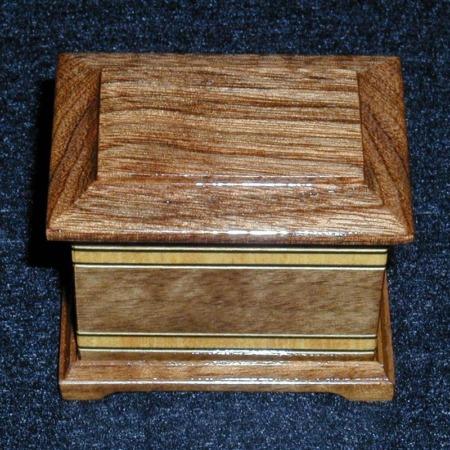 Still the best!

First there was the $link(457,Mystery Box), then the $link(815,Exotic Wood Mystery Box), and now the Collector's Mystery box. You could say its a shame that the magic industry is so slow that one manufacturer puts out the exact same trick in 3 different versions. And of course you'd be right. But given that this is one of the best card effects of all time, I guess its not such a bad thing.

This is a very beautiful box. However, unless you are a collector or only appreciate the very best the magic industry has to offer I can see no reason why you would want this version over any of the other ones John creates. It is signifcanly nicer than the exotic wood versions, so if you are crazy like me it makes perfect sense to buy this. If you have missed out on one of the greatest tricks of all time then it might be worth your while getting the top of the line on this one. It won't make the trick better – but the box really is a beauty!
Click here for more information.