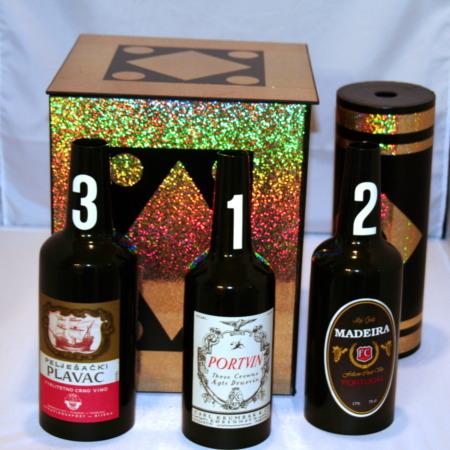 Harries has so much great Stage Magic!

Harries really are a dying breed of old time dealer with great magic and great quality. I have said before they are not quite there with Milson Worth or Chance Wolf, but if you want to perform Stage and Parlour work you could easily choose a whole act from their offerings and be delighted with all the items.

This piece is basically the old Himber Vanishing Bottles and it looks and works better than the original. In effect, you show 6 different bottles of booze to the audience and then take out one bottle covered up in a tube. The audience try to guess which bottle you have and they are all wrong since it has changed into a (much smaller) bottle of pop and when you show the "box" that the other 6 bottles are in it breaks apart and is clear to everyone that all of the other bottles have vanished!

What a great routine and what great props!

Highly Recommended!
Click here for more information.