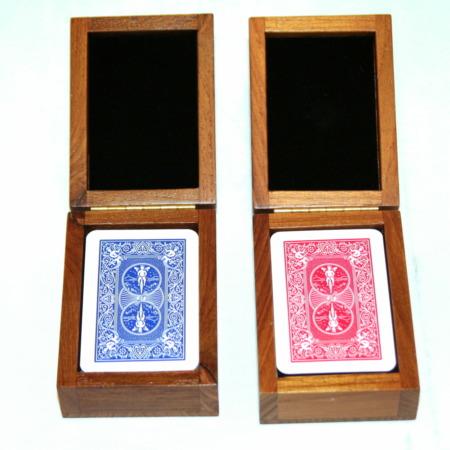 Finally Howie Gets it Right!

So I believe I have owned pretty much every version of this wonderful effect from The Trickery. But this most recent set that is built for The Trickery by those great guys over at The Magic Wagon is truly a masterpiece. Everything about previous versions has been improved and now you really do have a miracle on your hands.

In effect you show two boxes of miniature cards: one with red backs and one with blue backs. A color is chosen and the box is closed and placed in front of the spectator. Then a card is chosen from the remaining deck The magician explains that the card is going to turn itself face up in the box that was placed in front of them. But, when the box is opened not only has the card turned face-up the rest of the deck has vanished. It is a great little effect that is basically automatic in working.

Now is the time to purchase this beautiful effect as Howie has reached the summit with this beauty now. Quite Exceptional!

Most Highly Recommended for Collectors and Performers!



Click here for more information.