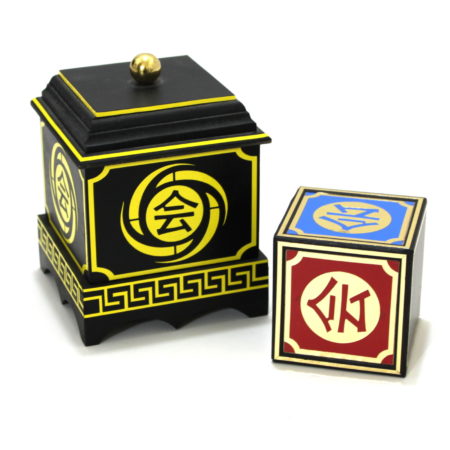 Another beauty from Thomas Pohle which not only looks amazing it is very clever in its method. The routine is a three-phase routine. In the first phase, the spectator places the cube inside of the box as you are turned away and you are able to reveal the color on top without touching the box. You then are able to turn the cube over inside of the box – yes one minute is has Blue (say) on top then it has Red (say) – and the cube itself fits very snugly inside the box. For a final phase and something that truly knocks their socks off, you place the cube back inside the box and it vanishes from the box only to penetrate the table and appear beneath. This really is an amazing effect. Built only the way Thomas Pohle knows how.
The amazing magic and craftsmanship of Thomas Pohle has long been unsung, and thanks to some initial exposure from Joe Long I am trying to help Thomas become a household name in the USA and beyond. Thomas certainly deserves it after creating beautiful clever magic for over thirty years!
Click here for more information.