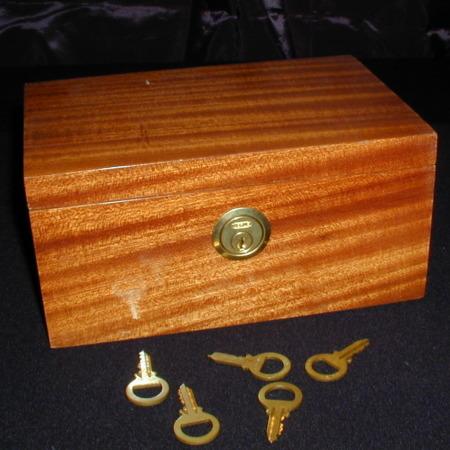 Clever, Easy to Do and Amazing!

Seven Keys to Baldpate, by Theo Anneman and Mark Strivings, started a revolution of keys and lock effects. This one is one of the better ones since the box and the keys can be handled by the spectators and not once does the magician need to touch the box or keys. Very clean and beautifully made.
Click here for more information.