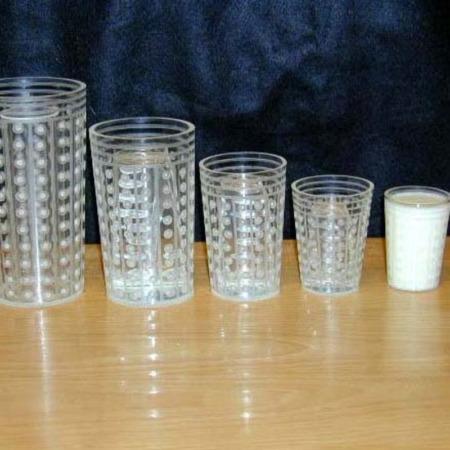 This really is magical!

I haven't used this for 10 years, but I still love the effect. You start with a small glass of milk and proceed to fill the next bigger one with the previous sized glass. In the end you have filled the jug from the small glass.

Then to top it off you fill every single glass with milk too! Beautiful!
Click here for more information.