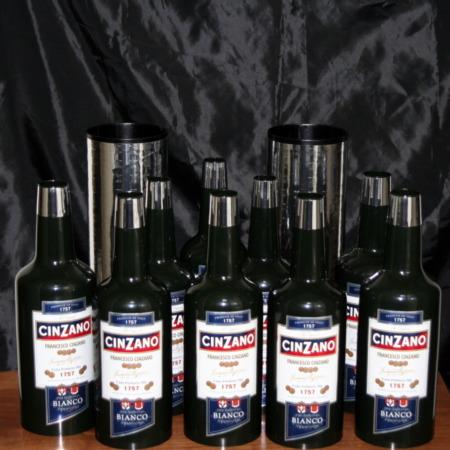 The Best Bottles around today!

The Multiplying Bottles is one of those routines that magicians think is obvious, but to lay people it seems amazing and plays very well. I had a set of $link(1329,Multiplying Bottles) a few years ago and they were wonderful. Unfortunately, they were almost impossible to find, and many people contacted me for information. These new bottles from the established Swedish frim, Harries are probably as good as my old set and certainly represent the best bottles I have see available today.

They look and feel amazing! The routine that comes with them is also probably better than the fabled Ken Brooke routine and you don't have to try and hunt down his classic booklet – which seems increasingly hard to find anyway. These bottles also have the liquid compartment feature where the glass fills up with wine at the end.

This is the time to try this classic, and with these bottles you cannot go wrong!

Highly Recommended!
Click here for more information.