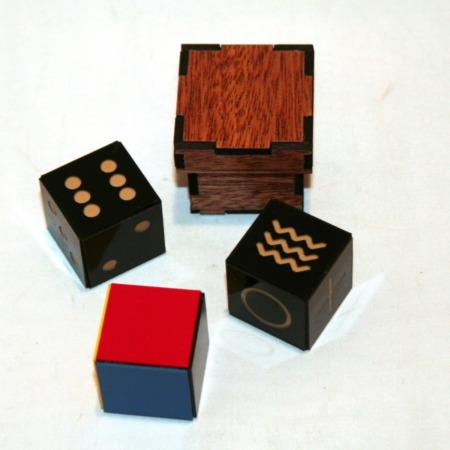 Good Night this is Amazing!

Wow, when I first received this package it felt too light to be anything that exciting. Then I saw Craig's name on the label and I knew I was in for a treat. I love the $link(3735,Mental Dice) effect that I purchased from LabCo Magic, but frankly this is in a whole new league. It is so light and small – you can't imagine how this thing could be gimmicked. But it is and it is so perfect it hurts.

The transmitter can be transferred to different cubes (ESP, Die, Color Block, etc) with ease and you can choose to use the Mahogany Box or not, it is just window dressing but allows you to do the standard color vision effect.

The package comes with 16 pages of great routines from Max Krause and a set-up DVD. The unit itself just works the way you want it, and it is silent too. The receiver is not some bulky box either, it is tiny and can even fit in the ticket pocket of your jeans.

This is easily the most practical electronic miracle I have seen. Quite simply breathtaking in its production and execution.

If you want to really amaze anyone, then this is the hassle free item for you – most Highly Recommended!


Click here for more information.