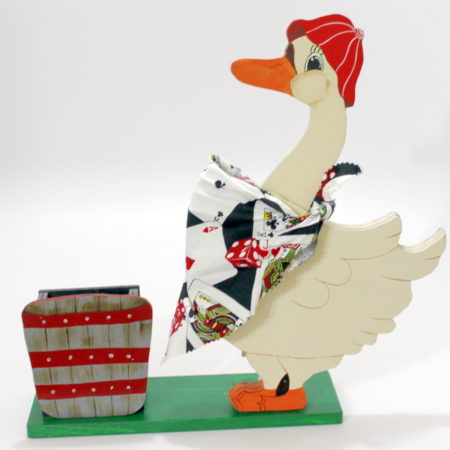 A Wonderful and Friendly Card Picking Goose

Growing up in the UK I have always had a soft spot for Jack Hughes and over the years I have found myself drawn to his creations. This goose is a wonderful example of his great looking magic.

The Goose looks adorable and is made well and sturdy. The spring clip mechanism is certainly simpler in design than the type used by Warren Hamilton with his masterpiece Jo-Anne but it works well for single cards.

If you're looking for a different looking duck that will have everyone fall in love with her, Mother Goose is the way to go!
Click here for more information.