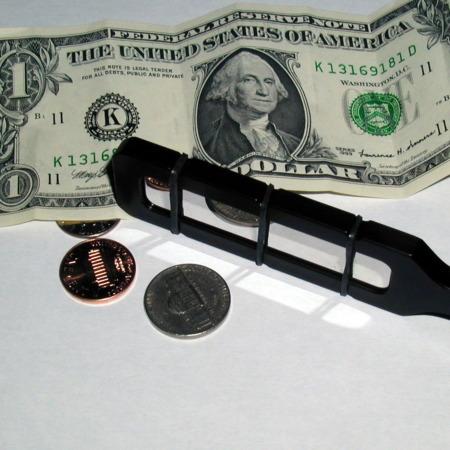 The Best Money Paddle!

This is easily the best Money Paddle I have owned. Better than the $link(1222,Jay Leslie) one, which I thought was real nice too.

Its made of black aluminum and the mirror is shiny and real looking, and its very well machined, with notches for the rubber bands and a good weight to it. $link(//www.martinsmagic.com/?html=gallery&keywords=Joe+Porper,Joe Porper) makes some real nice pieces!
Click here for more information.