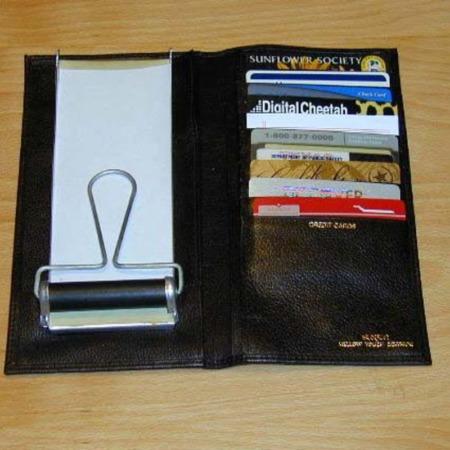 This is a nice effect.

Not sure how effective it is to lay audiences; is it obvious or not? But I still think you can have fun with it as part of a bigger routine. The wallet is big, but of course it is since it has the roller in it, so its not unreasonable.
Click here for more information.