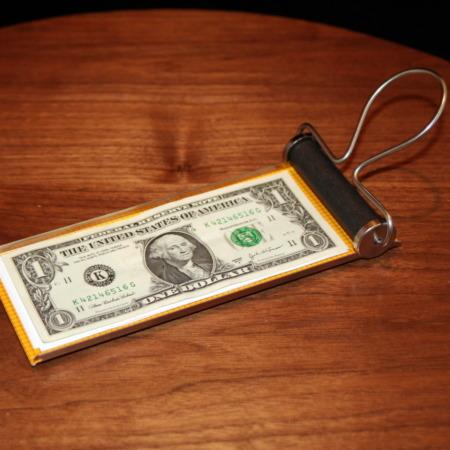 The Most Convincing Money Maker

I've owned a number of Money Maker's over the years, including the incredibly beautiful $link(1493,Denver Mint) from Owen's. However, none of them look as clean and innocent as this one from Harold Voit.

Not only is this thing very flat with no signs of bulkly roller, you can even roll it back and forth on the pad and it really looks like you are see the same bill.

This unit is so thin and lightweight that it will easily fit in your jacket pocket. If you add it to the end of a routine like $link(1006,Xerox Money) you will have a beautiful routine with a perfect kicker ending.

Highly Recommended!
Click here for more information.