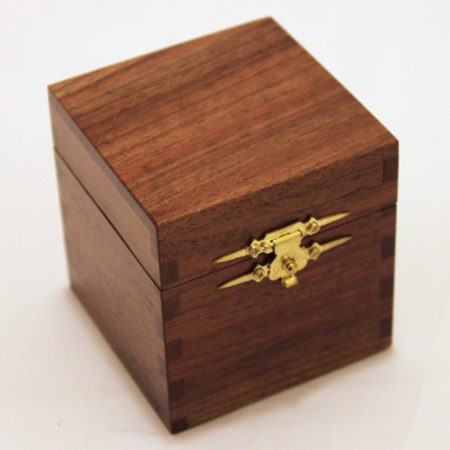 Clever, Intricate, and Beautiful

Joe Stevens' has a secret weapon and it is the amazing craftsmanship of Louis Gaynor. What a wonderful little box (2.5 inches square) this is. When it is opened it looks very innocent. But amazingly without any funny moves you can produce 4 single half dollars, followed by a climax of 4 more. I have never seen anything quite like this little box. And it is made with very fine tolerances. A lovely example of intricate prop magic.

Perfect for collector's and performers too.
Click here for more information.