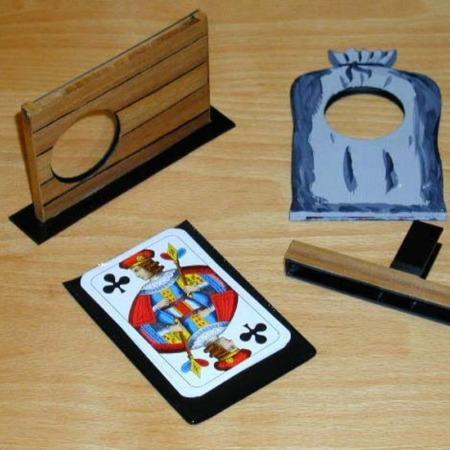 Houdini eat your heart out!

Here's a neat little close-up miracle based on the Substitution Trunk. Two cards are shown the queen and the king, and they changes places very cleanly.

The props are well crafted and the effect is certainly easy to do and convincing.
Click here for more information.