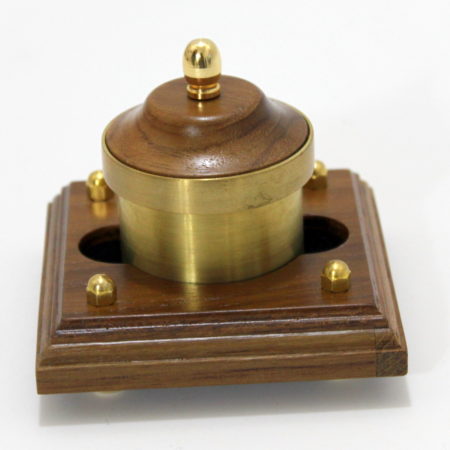 A Wonderful Take on a Beloved Effect

So every collector loves the Blue Phantom. Magic Wagon themselves produced a memorable version of this classic back in 2009. And here they produce a new classic: the Mini Phantom.

Although the effect is very similar it works quite differently and is a more open, in your face, method and presentation.

Just as with the original the odd colored chip rises one by one. This item looks amazing and is very solidly made. I could see this getting a lot of use.

Just great magic from these Magic Wagon cats. I always look forward to the next shipment. In fact with the exception of packages from my good friend Alan Warner, there is no other manufacturer I look forward to more.

Highly Recommended!
Click here for more information.