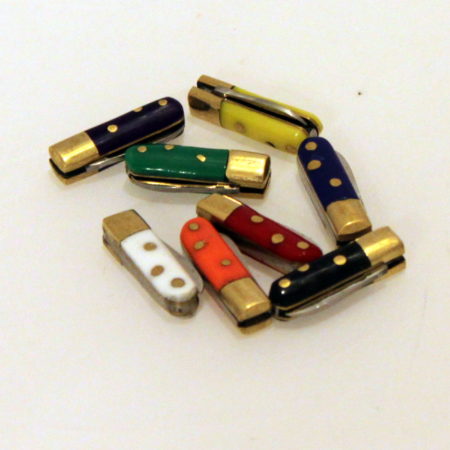 Small and PERFECT!

If you ever wanted to have a production of mini-knives at the end of your knife routine, you might have been disappointed in the past by your options. Well the disappointment ends here.

These knives by the Knife King Joe Mogar are tiny but they are fully functional real knives – they open and cut too! And of course they feel great.
Click here for more information.