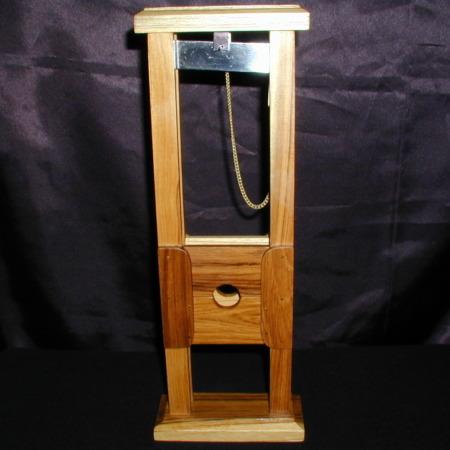 Surprisingly well made for MAK!

This is a simple mini guillotine effect that is surprizingly well made for MAK. There are a few glue marks near the base – shades of NIck "Glue Master" de Palma, but otherwise a very well priced mini guillotine.

The problem with this mini version, as with the large 7 foot stage one is that I'm not sure how convincing it is. What you really want is a Guillotine designed where the blade tips are at the outside of the stocks too, and you see it fall through the finger. Then it would be a lot more convincing.

But played for laughs you can still have fun with this … and for the price its a bargain.
Click here for more information.