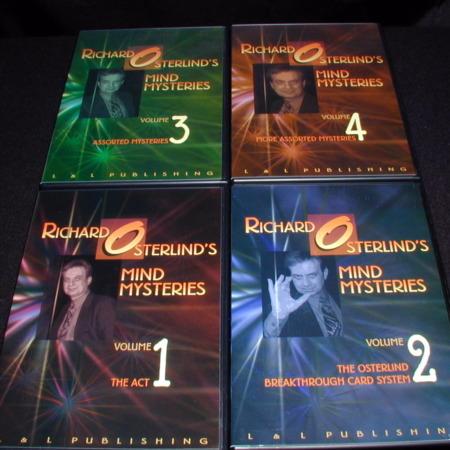 Osterlind rules!

I just love watching Richard Osterlind! With almost no special props he performs clean and incredibly powerful mentalism right before your very eyes. When he takes you through the explanations your respect for this man contines to grow. He just nails the effects with the simplest of methods and techniques.

The 2nd volume which is exclusively on his stacked deck ($link(http://www.qualitymagicbooks.com/?nd=full&key=1988 target=_base, the Breakthrough Card System)) is one of my favorites as he performs a whole act using the same stack each time, and each effect is wildy different. He also explains in detail the stack itself so you don't even need to buy the book!

This is very practical mentalism from one of the best performers in the business. Highly recommended!
Click here for more information.