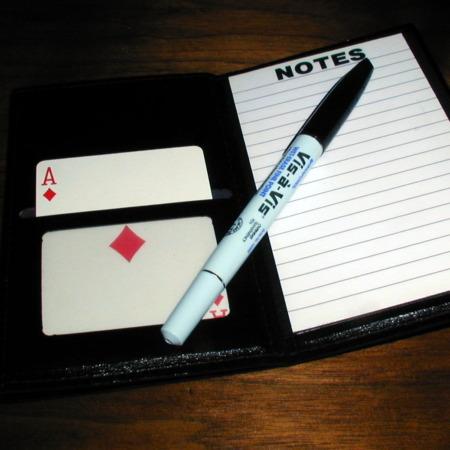 Ok, so this is now my Favorite Wallet!

So almost $link(//www.martinsmagic.com/?keywords=wallet&html=gallery&chunk=100&flag=Wallets&index=name, 20 wallets) is clearly too many, but 3 or 4 is perfect. I know what they are now. In first place would be this Miller Miracle Wallet. It is very well made, easy to use and very useful. It bascially is like a himber wallet but instead of two outs it has four. And they are so cleverly and cleanly concealed you could never guess. This wallet just makes sense to me.

In Second place, would be R. Paul Wilson's $link(2003,The Predator). In Third Place, Larry Becker's $link(871,Versadex Wallet) – there are times where this is just easier to use than The Predator. Finally, I want a $link(1071,long Himber Wallet) to perform $link(1006,Xerox Money).

That's it. If I had to choose just one wallet, then The Miller Miracle Wallet would be it since for most effects this will work perfectly. It will also turn so so effects into miracles, and without requring any undue practice or handling.
Click here for more information.