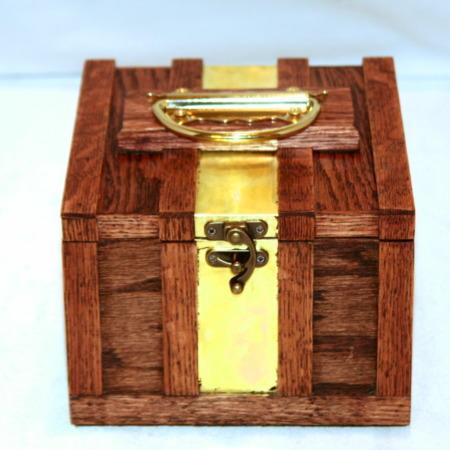 Much Better Than The Gravity Box!

I was a big fan of the $link(1938,Gravity Box) when it came out. However, it was not perfect and as I used it some problems showed up. Sometimes the lid would open due to the poorly designed clasp. In addition, it would not always stay firmly on the table. Gimpy's new Mighty Mini is everything the Gravity Box promised to be and then some. It really is perfect!

Firstly, it looks much more like a "normal" box, the Gravity box always looked a bit "propy" – the Mighty Mini looks like it could be too heavy to lift and the clasp is much more substantial. Secondly, the mechanism is rock solid and once set there is no moving the box upwards or sideways. Thirdly, it has the wonderful new feature of the handle on the top (and optionally on the sides) coming off – this is a huge improvement on the basic design and really sells the idea of the box being heavy – plus it is opens up the routine for some very funny moments. Finally, it is priced much more reasonably.

There is still certainly room for the $link(3971,larger boxes) that Gimpy produces – they have their own set of features that make them special, but if you are on a tight budget or have less space, or really like the handle popping off part then the Mighty Mini is for you.

Highly Recommended for performers everywhere!
Click here for more information.