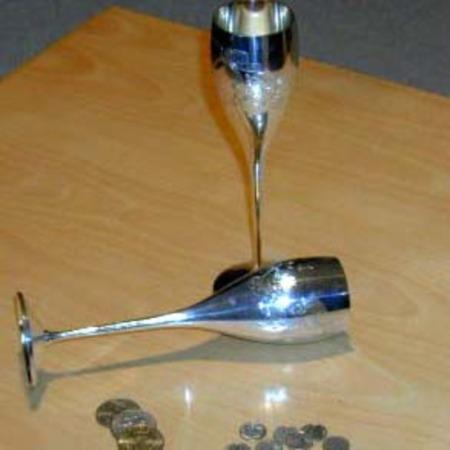 Practice the Swing!

The beauty of these babies, is the casual manner that Rich Bloch uses them.

Coins flip all over the place and end up as a bunch of dimes! Just remember to practice the swing over your bed, otherwise you'll damge the cups!
Click here for more information.