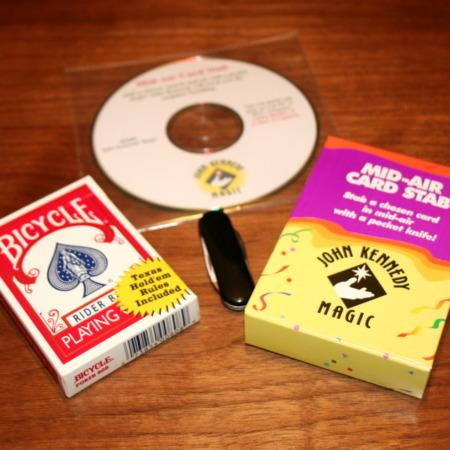 Typical Clever Kennedy Thinking!

John Kennedy has created some very clever pieces of magic – my favorites include: $link(3248,The Mystery Box) (of course), $link(2540,Flight Deck), $link(3329,Card Thru Window), $link(2716,Mind Power Deck), and $link(3702,Super Coin). This item is now one of my new favorites – the props seem pretty normal but when you seen the explanation, you're thinking – "Wow John has done it again!"

As with most of his items he has thoroughly thought through the process and made everything as simple as possible to perform. With this outfit there is no force, the card can be signed, and it can be given away at the end. The knife is also free to be examined and it is not switched either.

A very simple but effective approach to perform this old classic in a close-up situation.

Highly Recommended!
Click here for more information.