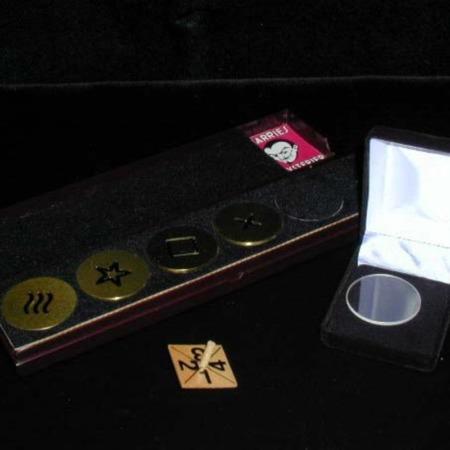 Nice Method and Effect – Cheap Props!

Well this is a nice idea from Harries Magic of Sweden, but the case and spinner are cheap pieces of crap. The brass discs are ok and the glass disc is also ok.

I added a cool looking box for storage and some heavy duty numbered cards to just make the effect a bit more classy.

In a nutshell the specatator chooses anyone of the 4 numbered cards (or cheap wooden spinner in the original version) and that brass piece is selected. The image of which appears in the glass disc that has been in view all along.

Nice effect, but if they had just spent a bit more on the props it would have been a huge hit!
Click here for more information.