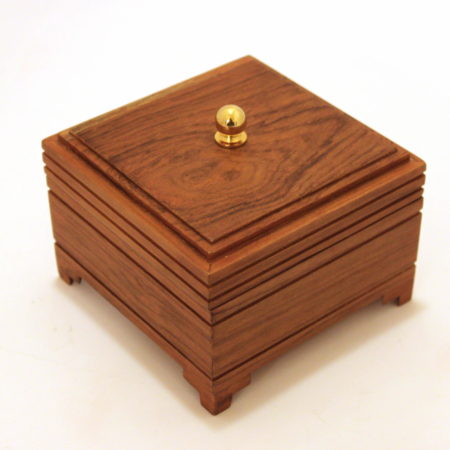 Another Box Office and Perfection Attained

I've had a soft spot for T.A. Waters' Box Office for years and have owned many versions. Magic Wagon too seem to like it as they have created three different versions now. For me this is their best and it is a really wonderful. Apart from better materials used from their original $link(3246,Mental Safari) they have added a knob for the inner tray. This make it much easier to take out the tray which is a weakness of the original version. Also the bottom where the prediction is placed is more stable and convincing.

If you wanted the most authentic looking version of this trick the $link(4326, Tabman Chest of Destiny) still rules, however as far as the best working and prettiest I believe this would be it. It is simply gorgeous and works 100% perfectly.

I believe these have already sold out which is a shame because it is one effect that more people should own.

Highly Recommended for collectors and close-up performers!
Click here for more information.