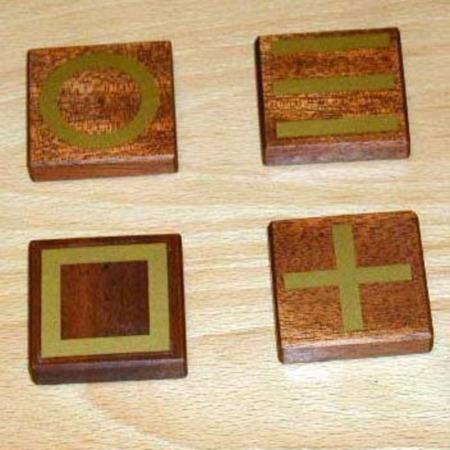 What about 6 stars? WOW THIS IS COOL!

So we see all these electronic gadgets. Half the time they are noisy, too big, or some other madness. But these babies from Fabrice Delaure are wonderful! The wooden blocks look just like that 4 simple pieces of wood with 4 basic ESP shapes on them. You turn them over and mix them around. You can leave the room or just turn your back.

The specator just lifts up one and looks at it, then replaces it. He can move the blocks around at this point – since your work is done. You can predict or divine what they chose instantly.

Beautiful, functional, and small – just as hidden electronics should be. Totally self contained – you don't need to even look at the blocks to know what they chose. Neither do you need to peek at some readout in a transmitter – you could do this in your underpants with a blindfold on!

Keep them coming Fabrice!
Click here for more information.