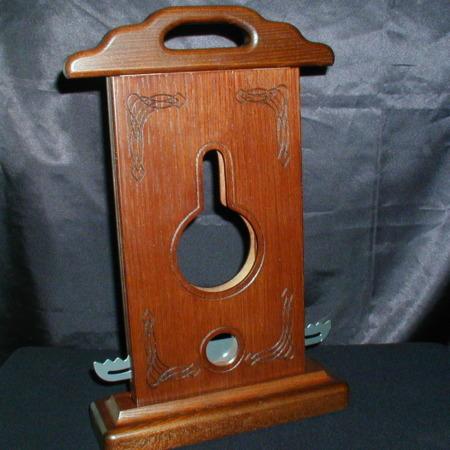 It's not Milson Worth, but it is very close!

This is a solid and beautiful arm chopper from Mikame Craft. It has a solid blade and is very well finished. It doesn't quite match up to the finish and quality of the Milson Worth chopper – but it is much easier to find and is a very fine attempt.

The mechanism is straight forward and classic and allows for a carrot to be placed beneath the arm when the chop is made. It looks very convincing. It also has the blade extend past the stocks to add to the illusion of the chop.

It's hard to go wrong with Mikame Craft!
Click here for more information.