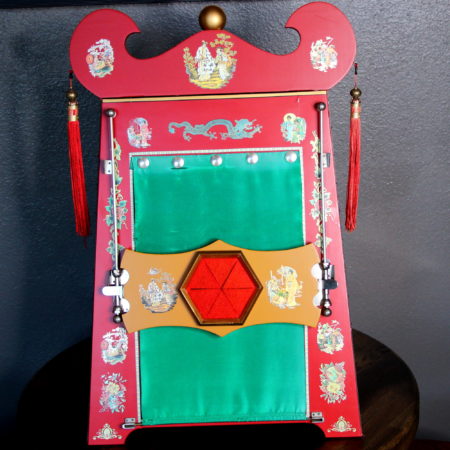 I wasn't consciously collecting the Okito-Williams series masterly crafted by Carl Williams but I seem to have added quite a number of them. This latest addition is by far the most impressive of the series and one of the prettiest pieces of magic you can own.
I can't imagine how difficult these are to make from scratch but it looks beautiful and after I maintained the vertical slide bars, according to the instructions, it works smoothly every time. It is easy to perform but quite large so you will need a reasonable size table to perform this.
I included a beautiful and large 36″ silk and brass bullet wand so that you'll have some suitable objects out of the gate to use for the penetrations. An effect this breathtaking requires equally fine items to use for the penetrations 🙂
Click here for more information.