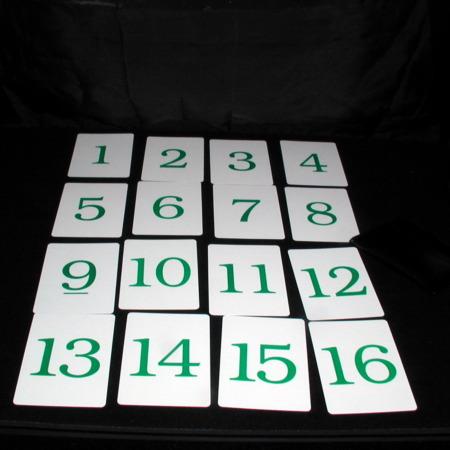 Clever effect, Good Value, and Easy to do.

This is a clever little self working effect. The price is right and you get a lot for your money: specially printed cards, purse, stage money, and routine.

However, I think it would be better without the specially printed cards – it would be much better if you pulled out a deck of cards and just wrote on the back of them the numbers – or affixed them with labels. I think that way it would seem even more amazing. In fact if you pulled out a deck, did some false shuffles and cuts, then dealt out 16 cards on top of the numbered cards (or numbered them as you laid them out), you really would have a miracle!


Click here for more information.