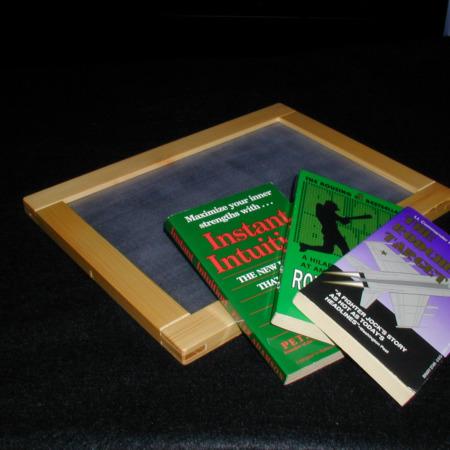 Howie was right on this baby!

I have bought a lot of slates over the years, so I was very skeptical when my good, but short friend, $link(http://www.thetrickery.com/trickery/Detail.bok%3Fno=1451%26affiliate_no=48,Howie at the Trickery), recommended this baby. Who needs another slate? Well I think you can dump your others for this one!

It is beautiful and better than any slate I have ever seen. It works with any books too – astute observers might notice that the 3 books in the photo actually come from $link(133,Larry Becker's Ultimate Flashback), but for this effect the books are totally ungimmicked.

You ask 1 or 3 spectators to turn to any page of any book and you immediately write down the first word on the page. Its that clean.

This really is a sweet slate! Thanks Howie!
Click here for more information.