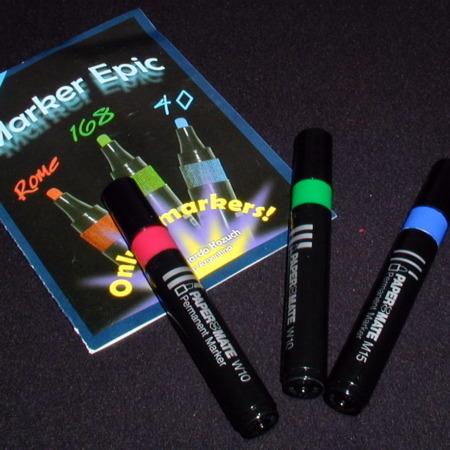 Great Idea, Ok Props.

This is a really great idea for doing the standard Mental Epic with nothing more than the 3 pens and some cards. It works well and is convincing.
However, my pens could have been gimmicked better … I ended up gluing them myself when they arrived. On talking to the inventor I think I had an isolated case and in fact the pens that are used are good quality markers and once you play with them a while they work fine.
If you love Mental Epic, but want to travel light these are perfect for you!
Click here for more information.