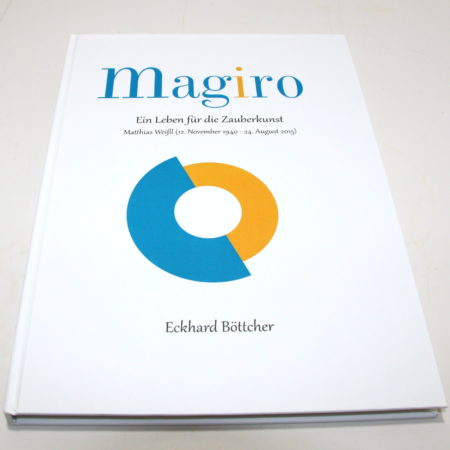 If you spend any time on this site you'll know how many amazing inventions Magiro (Matthias Weissl) created. So I was really pleased not only to find this book, but also to be part of the creation of it, because throughout the book there are over 40 photos from this website used in conjunction with Eckhard Boettcher extensive details and descriptions.
The book was edited by Georg Walter with great meticulousness and expertise and he was the one who approached me to use the photos on my site – which I was very happy to oblige with.
Although it written in German it is still great to see so many of Magiro's items featured here and is a must have for anyone interested in the history of magic and seeing the details of so many amazing effects.  Many of the micro-magic tricks we love today came from Magiro, and many of them are  detailed here in their full glory!
Click here for more information.