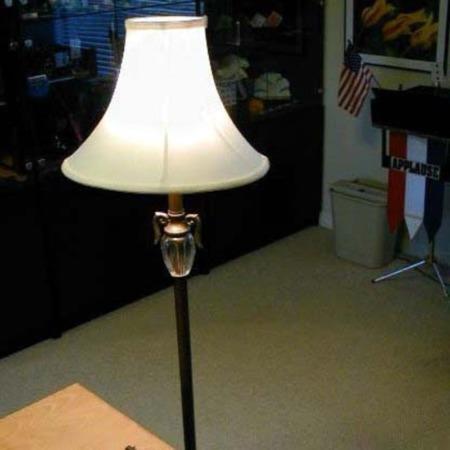 Looks like a real lamp and works great!

This is a wonderful effect where you turn a light on, take a silk handkerchief and shoot it at the light. The bulb goes out, the silk dissappears only to be found inside the light bulb.

This version looks like a genuine lamp that could be found in your living room today, and its remote controlled too. Very sweet!
Click here for more information.