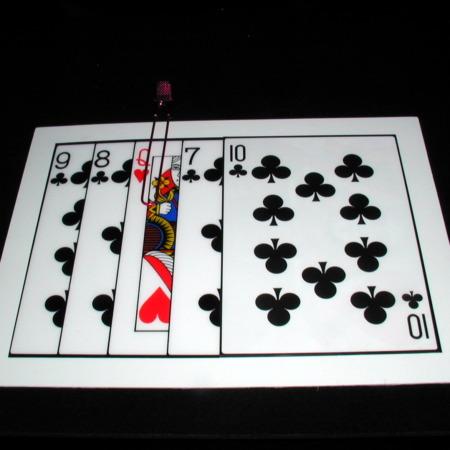 This is great fun and really works!

Well this is way more than the old pin the queen trick. I did it on my kids over the weekend and they loved it. You can keep pinning the queen they cannot, and then in the end you ask them to close their eyes and they finally do pin the queen, but only because it has changed to one jumbo queen.

I love this trick!
Click here for more information.