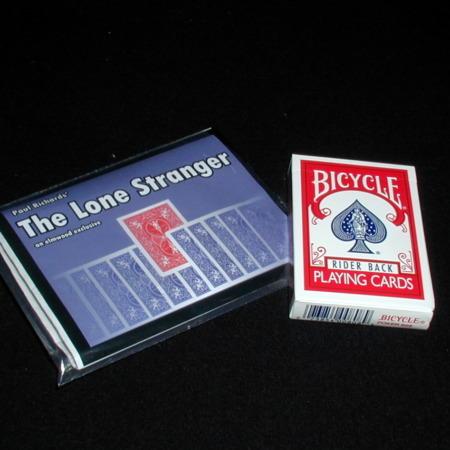 Easy to do and very convincing.

This is a very clean and logical red and blue card trick that has shades of that old chestnut the Brainwave Deck, but which is easier to do, cleaner, and can be repeated.

You start by shuffling the deck face down. As you shuffle you and your audience notice that one card has a blue back. You say that is the Lone Stranger card. You place the stranger card on the top of the deck and turn the deck over to ask the audience to point to any of the face-up cards. They choose any card and it is immediately shown to be matching the blue Stranger card. Without any funny moves the effect can be repeated immediately.

Very clean and simple to do, just the way we like them so you can focus on that all important presentation and routine!
Click here for more information.