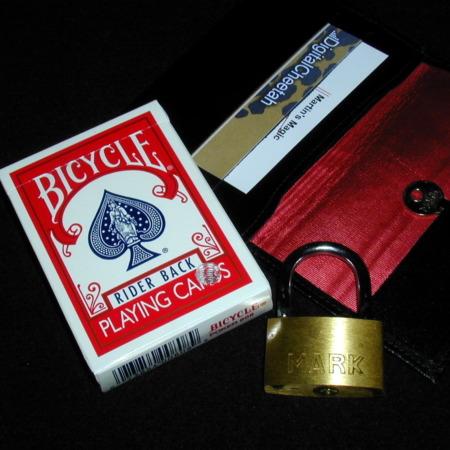 One of the most effective Card Tricks!

This effect from Zanadu has been around for years but it really is wonderful. Quite simply a card is chosen, the deck is padlocked, and even in the spectators hands, with no palming or funny moves whatsoever – the card dissappears from the locked deck only to appear in a wallet or card box or anywhere you fancy.

Very strong impact on the audience! The wallet does not come with the effect – use your own.

No sleight of hand is required either!

Highly Recommended!
Click here for more information.