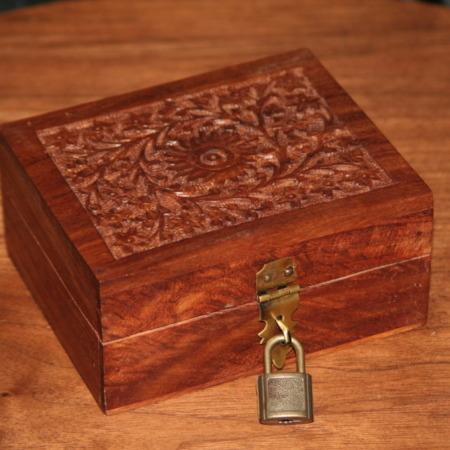 Much Overlooked, Highly Practical Nest of Boxes

This is another very nice set of practical nesting boxes. The boxes are small and the mechanism is clever and easy to operate. The mechanism is similar to the Porper Strong Box.

What is particularly nice about this set is that even with the key locked you can get back into the boxes anytime. They are also exceptional value for money at $150.

There are more beautiful boxes, but this set is small and practical and much more likely to be used. They are certainly beautifully made, just not without all the inlays.

Highly Recommended.
Click here for more information.