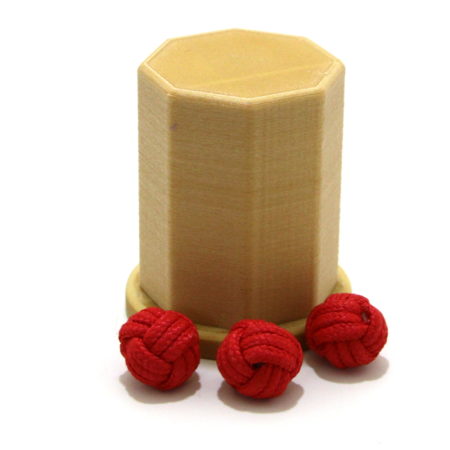 Kent Bergmann is back with his amazing new line of magic: 3D Magic Works and the very positive reviews are flowing in.
Kent has produced a very practical mini chop cup item here complete with 3 Monkey fist balls and matching cover and base. And in a stroke of genius Kent has gimmicked the cover so you actually can use it in the routine too. What a great idea!
Click here for more information.