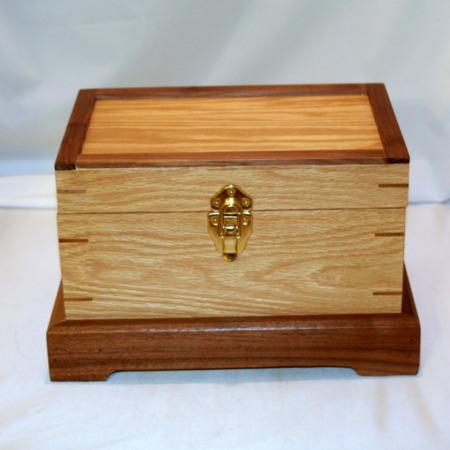 What a Beauty this is!

So I remember when the $link(1938,Gravity Box) came out how everyone was excited by it. This box is so much better – it is much more solid when set, the inside of the box can be shown without fear, and the actual setting of the unit is done by the spectator!

There is absolutely no budging it when set – not sideways or up and down. It is just too "heavy" to budge. The construction of this box is also very finely manufactured and the box itself is quite heavy with a strong solid clasp at the front. Although the method is similar to the Gravity Box, it seems more realistic on this box because it is already that much heavier. So when the spectator suddenly is too weak to lift the box, it is much more plausible. The base even has some black-art going on, so it looks like you can see under the box.

Altogether, a much better thought out product and a real fooler.

Most highly Recommended!

Click here for more information.