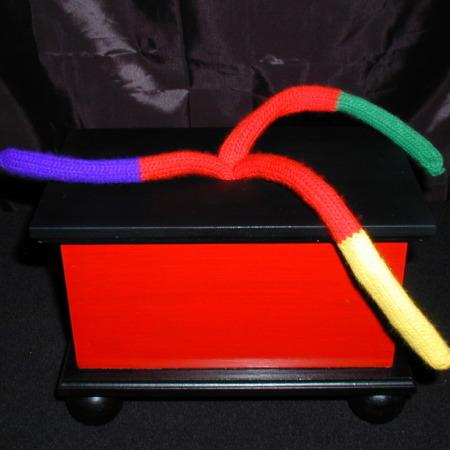 Nifty Little Rope Trick

This effect is a version of Bank Night with ropes. The Spectator gets to chose any two ropes out of the three that are available and of course the rope that is left has a knot tied in it, and a $100 bill tied in the knot!

It does not come with the box, but I found it lying around and thought it was stronger if instead of holding the ropes you were hands free and the ropes were all in the box up front. You can do it anyway you want.

Easy to do and surprisingly convincing!
Click here for more information.